Sensors Safety Badge Program
Passive Dosimeter monitoring is an accepted and reliable sampling practice that will enable you to reduce your employees' exposure to hazardous chemicals. Identification and control of toxic chemicals will protect the safety of your employee(s) and help comply with the laws and standards of regulatory agencies.
A Badge Program will:
Give you real TWA and STEL exposures, not estimates

Help you evaluate individual differences in employee work practices by comparing results of employees doing the same jobs
Allow you to measure exposure without interference from an "expert observer" during onsite visits
Permit you to test immediately if employee(s) complains or if other situations call for fast action
Document that a "difficult employee" is not being overexposed to hazardous chemicals
Sensors recommends at least semi-annual testing based on OSHA documentation stating that seasonal changes in the air handling system may negate previous testing. Additionally, JCAHO requires that you review your safety plan twice yearly.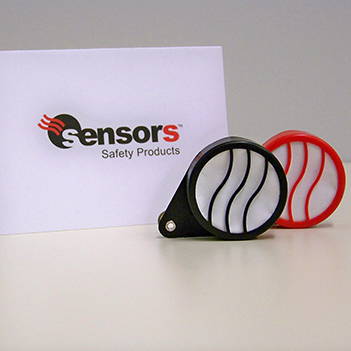 Document Retrieval
We now provide a document retrieval service which can provide up to 30 years of Reports and Test Results for a nominal fee. Please contact your account manager for details.
Badge Program